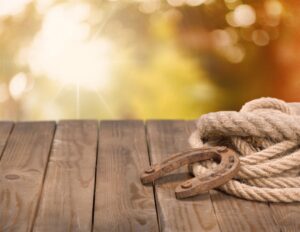 Horseriding can be a fun and challenging activity for any of us. It is a physical activity that many do not have the chance to experience every day. One underrated aspect of this hobby is through its social nature. Not only do you work together with groups during treks, but working side-by-side with an animal can help develop a unique set of empathetic skills.
For those with cognitive or emotional challenges, the interaction with horses has been shown to increase interpersonal connection. It can be a struggle for these individuals to stay focused through the process of traditional therapy. Bringing positive development outside into the real world can help to let the therapeutic development happen naturally. Runnin WJ Ranch in Texarkana, TX helps to further this positive personal growth through the excitement of horseriding!
An Emotional And Physical Connection
One of the primary advantages of working with animals is the emotional interaction and the benefits that can provide. Connecting to another being can be helpful for all of us, stressing our responsibilities around other beings. Even if we are not personally responsible for another being, we have the opportunity to learn positive behavioral habits. While sometimes these can be difficult between two humans, interactions with animals allows for a softer experience.
Runnin JW Ranch holds programs for children as young as four years of age, bringing the community of Texarkana access to therapeutic riding. This calming experience has benefits in a number of areas, mentally and physically. The mild rocking gait of the animals can provide essential core balance training for those with physical limitations. This can also help to stretch and increase mobility in those who may not be able to lift themselves.
An Alternative Therapy Grounded In Life
Therapeutic riding can blur the line between play and treatment, allowing for a comfortable experience that can sometimes push unexpected boundaries. When we are able to lift our own personal concept of limitation, therapy feels like less of a chore and more of a fun possibility to grow.
Our day programs aim to take treatment from a sterile abstract concept and show how it applies to daily life. This approach can further drive us all, as we can place value in learning. Horseriding can provide a rounded source of emotional and physical therapy that connects to everyday values and activity!
Therapeutic Riding In Texarkana, TX
Interacting with animals can be a fantastic way to improve connections with other living things. Emotionally and physically, these links can be helpful in spurring a rounded development. Call Runnin WJ Ranch In Texarkana, TX at 903-838-3223 to learn how therapeutic riding can help your loved one grow!