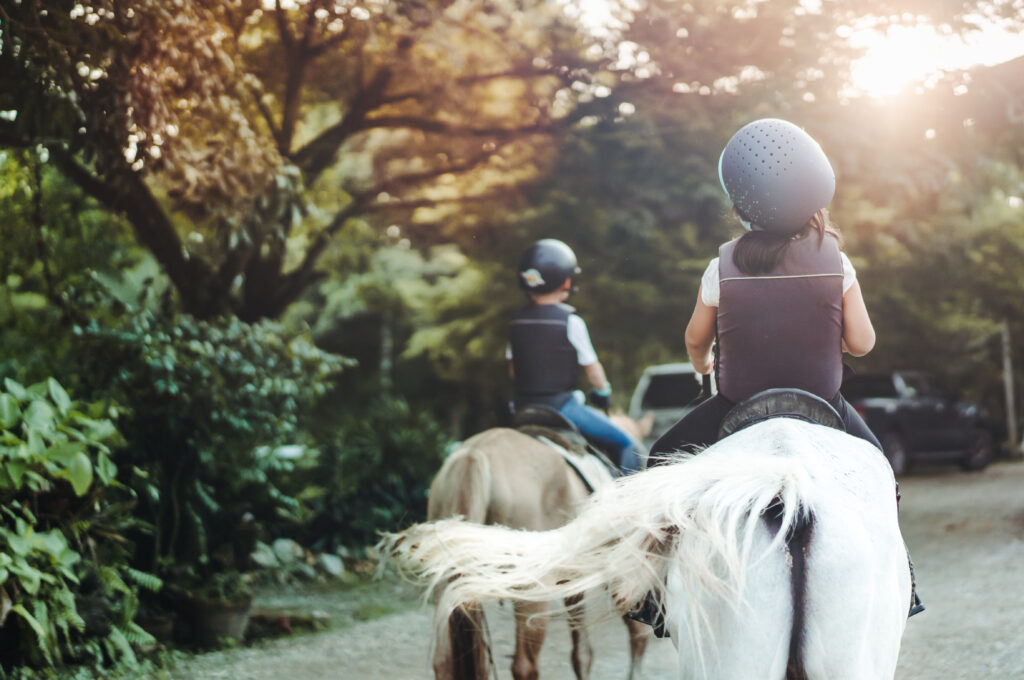 Parents with children who have behavioral, cognitive, or emotional challenges often look for options that help them grow, challenging them and encouraging new skills. Therapeutic horseback riding can offer a number of benefits for children, and at Runnin WJ Ranch in Texarkana, TX, our instructors are excited and have over 20 years of experience!
The Benefits of Therapeutic Horseback Riding
Our PATH certified institutions have helped children of all ages improve their quality of life with therapeutic horseback riding lessons. We've found these to challenge kids, encouraging them to overcome obstacles and gain a number of emotional, behavioral, and cognitive benefits. These courses are group activities, with our trained instructors on hand to ensure the safety of your children. We know how to work with kids with special needs, tailoring their experience to help them and offer an opportunity to experience independence in a safe and nurturing environment.
The Benefits of Therapeutic Horseback Riding
Our program offers physical, mental, emotional, and social benefits for kids of all ages and needs. The physical benefits include improving core muscle strength, and improvements with balance, posture, and coordination. We've also seen benefits with gross and fine motor skills as well. This offers benefits for children with physical disabilities. For cognitive benefits, kids must learn to concentrate, and this could boost sequential thought processing and help develop better spatial awareness. For kids with emotional needs, this can help as they bond with the horse, instructors, and the volunteers, helping them learn to trust and aiding with the reinforcement of appropriate behavior. Children also enjoy social benefits, as horseback riding could offer improved self-confidence and a better self-image. They learn independent thought in their lessons and riding, and interact with our instructors and volunteers, as well as other kids in the program.
Getting Started
You can visit our website to sign up for courses and learn more about our activities and lessons. We also host fundraising events throughout the year, and would love your support, which includes volunteer positions too. The minimum age for participation is four, and all riders will first attend an evaluation and orientation. This enables our team to create an individual plan to help your child.
If you have any questions about our lessons, or if you would like to find out if this is right for your child, please don't hesitate to reach out to our team today. We look forward to hearing from you and working with your children!
Therapeutic Lessons In Texarkana, TX
We've found that these sessions between little ones with special needs and horses can be very beneficial for their emotional growth. Call Runnin WJ Ranch In Texarkana, TX at 903-838-3223 to learn how our riding sessions can help your child!